Decking out your home in twinkling holiday lights is a tradition many look forward to each year. But attempting to install Christmas lights yourself can be stressful, risky, and leave you with less-than-stellar results. That's why hiring professional Christmas light installers is the best way to illuminate your home with worry-free, picture-perfect decor this season.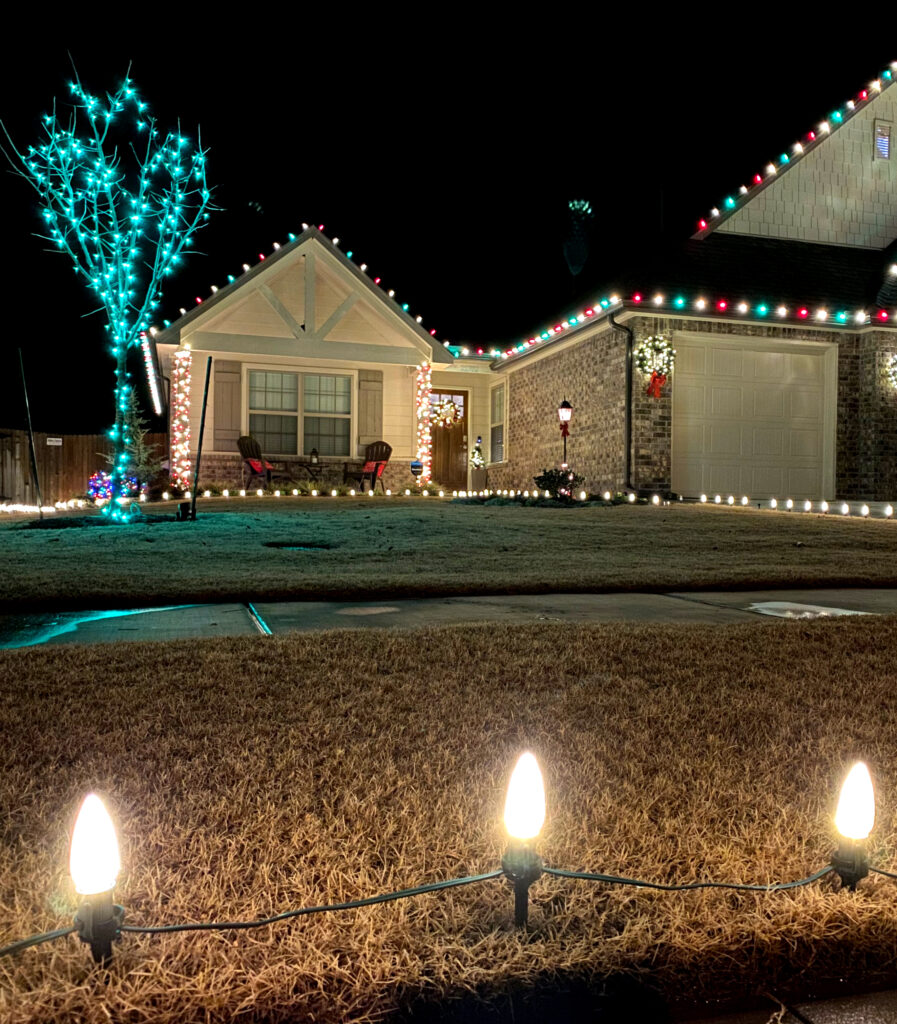 Here are 5 benefits of Hiring a Professional Christmas Light Installer this season:
Convenience of Professional Installation: Hiring professional Christmas light installers means you can sit back and relax while your home is transformed into a magical winter wonderland. An installer will take care of every aspect of the lighting installation process so you don't have to lift a finger.
High-Quality, Long-Lasting Lights: Investing in professional Christmas lights means enjoying a more vivid, custom designed display that truly stands out. One of the benefits of professional Christmas lights is that they last 3-5 times longer than standard lights. They also have sturdier construction and material which allow them to withstand more extreme weather conditions. Additionally, LED technology in professional lights also maintains brightness and color integrity far longer than consumer LED lights.
Advanced Decorating Capabilities: Professional lighting installers have the equipment, tools, and skills to decorate hard-to-reach areas like roofs, tall trees, and multi-story homes.
Safety & Compliance: Seasoned professionals safely handle electrical needs and regulations. They have proper insurance, licensing, and techniques to avoid falls, injuries, electrical hazards, and fire risks.
Lighting Design Expertise: Professional Christmas light installers provide customized lighting designs, themes, and placement recommendations to accent your home's unique architecture and yard landscapes. This creates a stunning, cohesive look.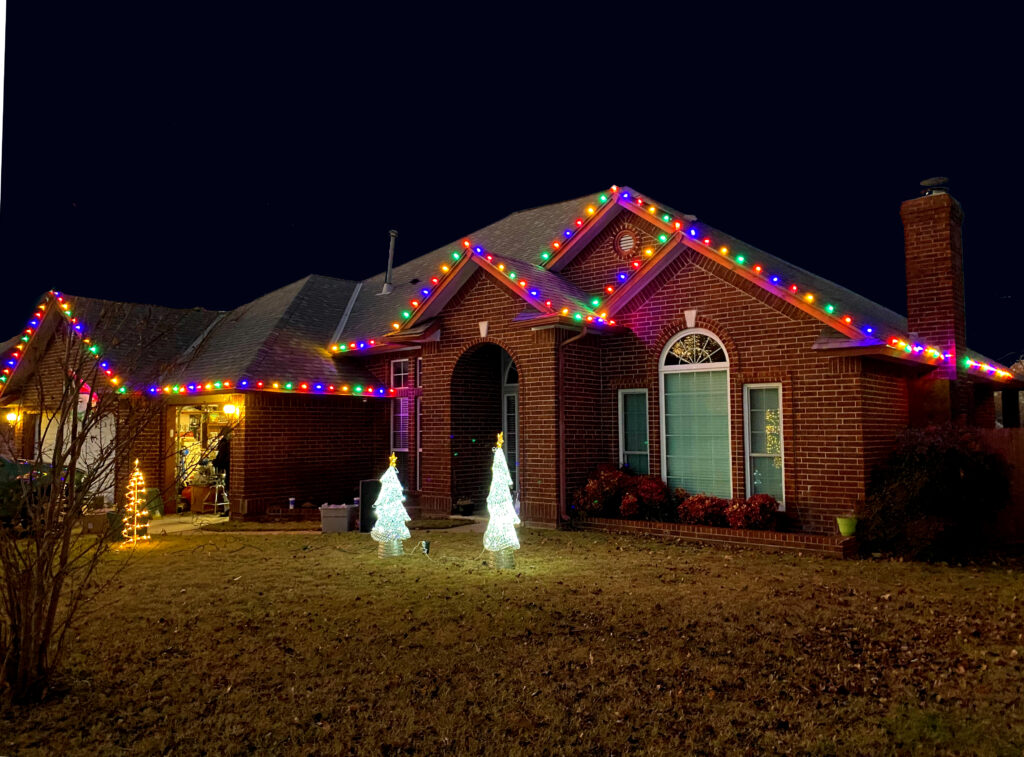 Save yourself time and stress this Christmas by hiring reliable professional light installers. With the convenience of full professional installation, you can focus your time on holiday enjoying the season.
Contact us today to illuminate your holidays and beyond. We also install professional landscape lighting as well. Read all about our landscape lighting services here.