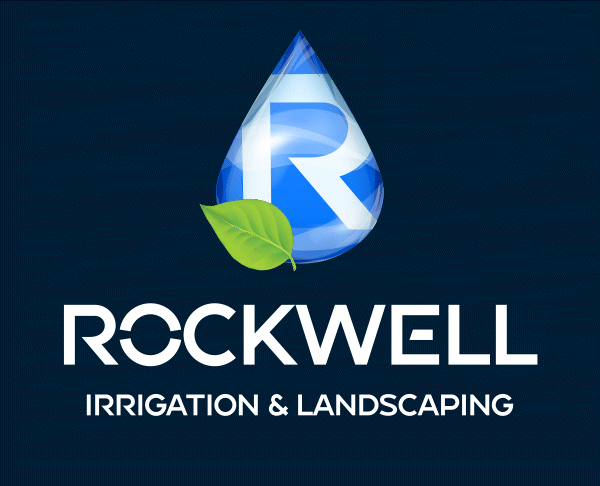 Irrigation Repair Services
We find and fix your sprinkler system
problems so you can
Superior sprinkler services.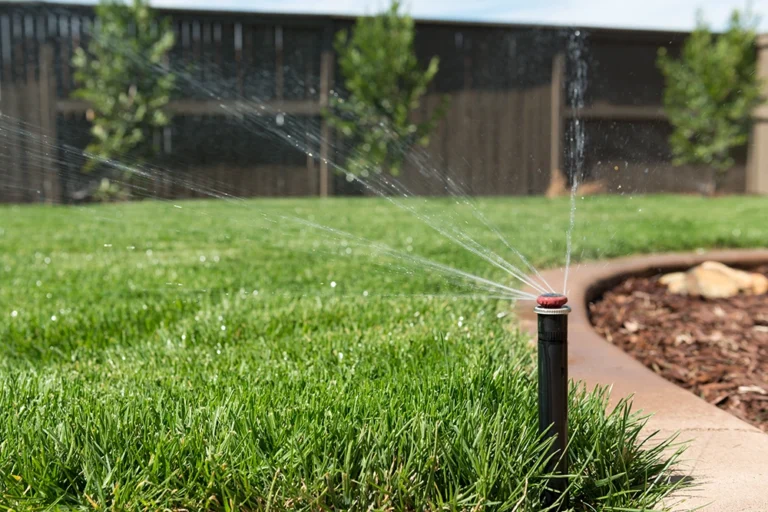 We've got you covered for all your irrigation system needs. Whether you're dealing with issues or simply want to keep your system well-maintained, our experts are here to help. We'll carefully evaluate your system, fix any problems or deficiencies, and even upgrade or redesign it if necessary. 
Experience the ROCKWELL difference! 
Quality, service, and satisfaction are everything to us.

Professional Sprinkler System Solutions for the Greater Tulsa Metro
Rockwell Irrigation & Landscaping is your go-to expert for all your commercial and residential irrigation system needs. We're here to maximize the performance of your sprinkler system.
We offer a wide range of maintenance and repair services.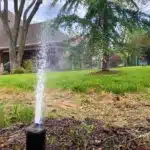 SYSTEM REPAIRS
We are well equipped and trained to handle all of your irrigation system repair needs.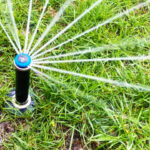 MAINTENANCE
Regular inspections and repairs to keep your sprinkler system running smoothly.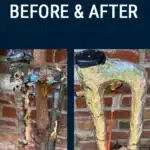 WINTERIZATION
We will prepare your system to prevent freezing and costly damage.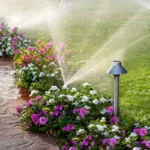 SPRING START UP
Give your lawn a healthy start. We will inspect and adjust your system to ensure it operates smoothly.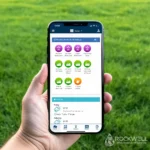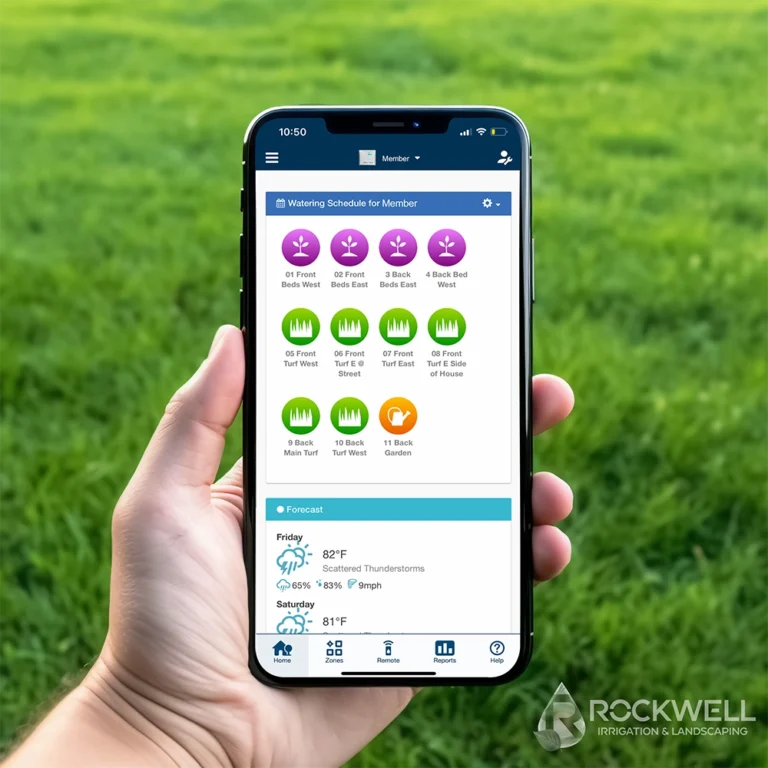 SMART UPGRADES
With smart system upgrades, you can control and monitor your system using your smartphone.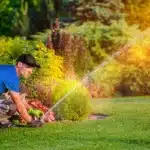 SYSTEM RE-DESIGN
Our experts will check out your system, find ways to improve it, and create a custom plan just for you.
Additional Services We Offer: 
Sprinkler System Evaluations
Make sure your sprinkler system works its best with a Sprinkler Tune-Up. Our team checks for leaks, damage, and problems. We want to save water and keep your yard healthy. Find out more about our sprinkler system evaluations.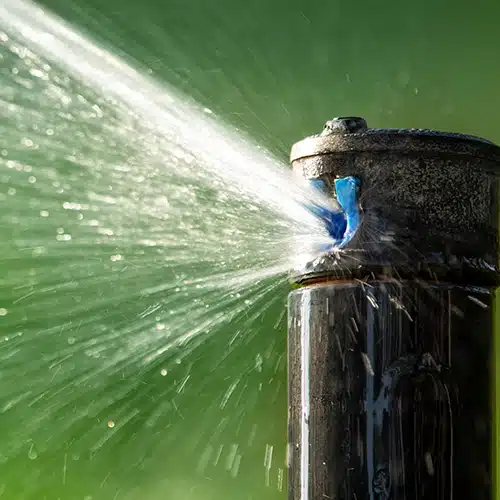 Sprinkler System Membership Plans
Join our exclusive membership for ongoing sprinkler system care. Our plans save you money on repairs and ensure your yard stays green. Find out more about sprinkler system membership plans. 
We're here to help
revive, restore and revamp
your sprinklers!
Having a beautiful and healthy lawn can be tough, especially if you're busy. Are you dealing with dry spots, uneven watering, or the hassle of manual watering?
Let us fix your sprinklers and make your life easier and keep your lawn looking amazing.
Common
Sprinkler System
Issues We Address: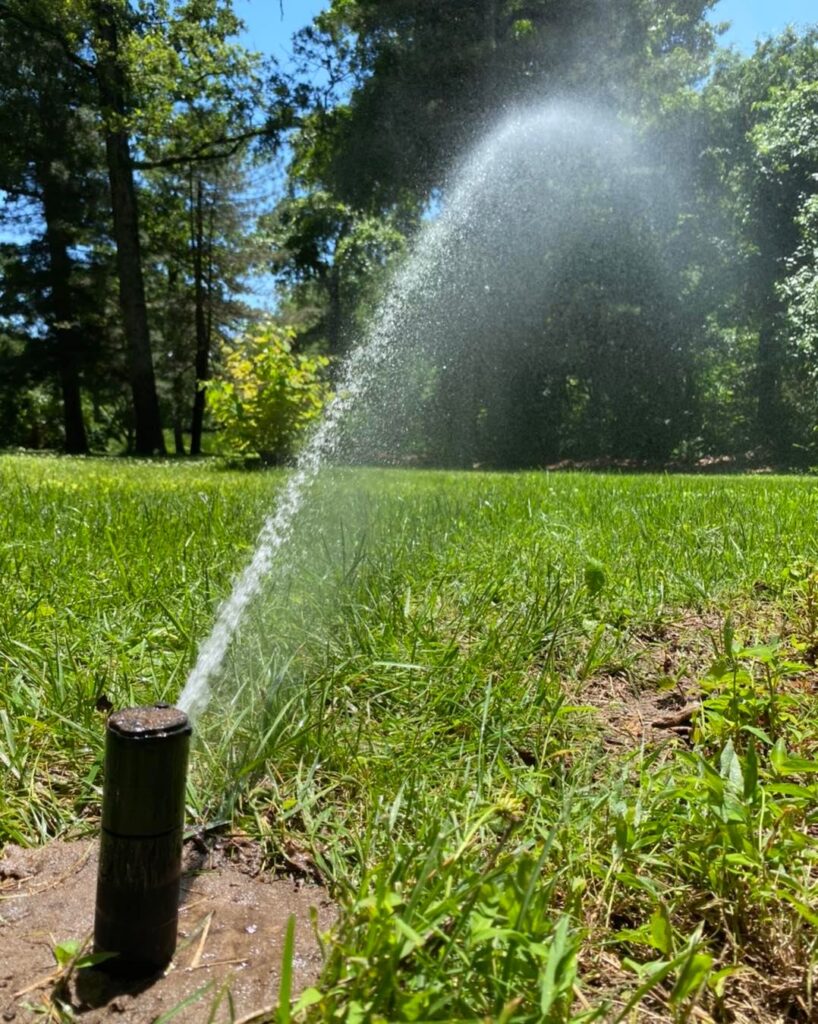 Leaking Sprinkler Heads

Clogged Nozzles

Low Water Pressure

Malfunctioning Valves

Broken Pipes or Fittings

Wiring Issues

Uneven Coverage

Controller or Timer Malfunctions

Rain Sensor Problems

Loss of Water Pressure
We fix all of these issues and more.  Just give us a call and we will help you get your irrigation system running smoothly again. (918)504-8819
Don't let the health of your lawn suffer due to a faulty or outdated irrigation system. 
Contact Rockwell Irrigation today and let us take care of all your irrigation repair and maintenance needs. With our friendly and professional service, you can rest assured that your lawn is in good hands. Trust us to keep your lawn healthy and beautiful with our expert irrigation solutions.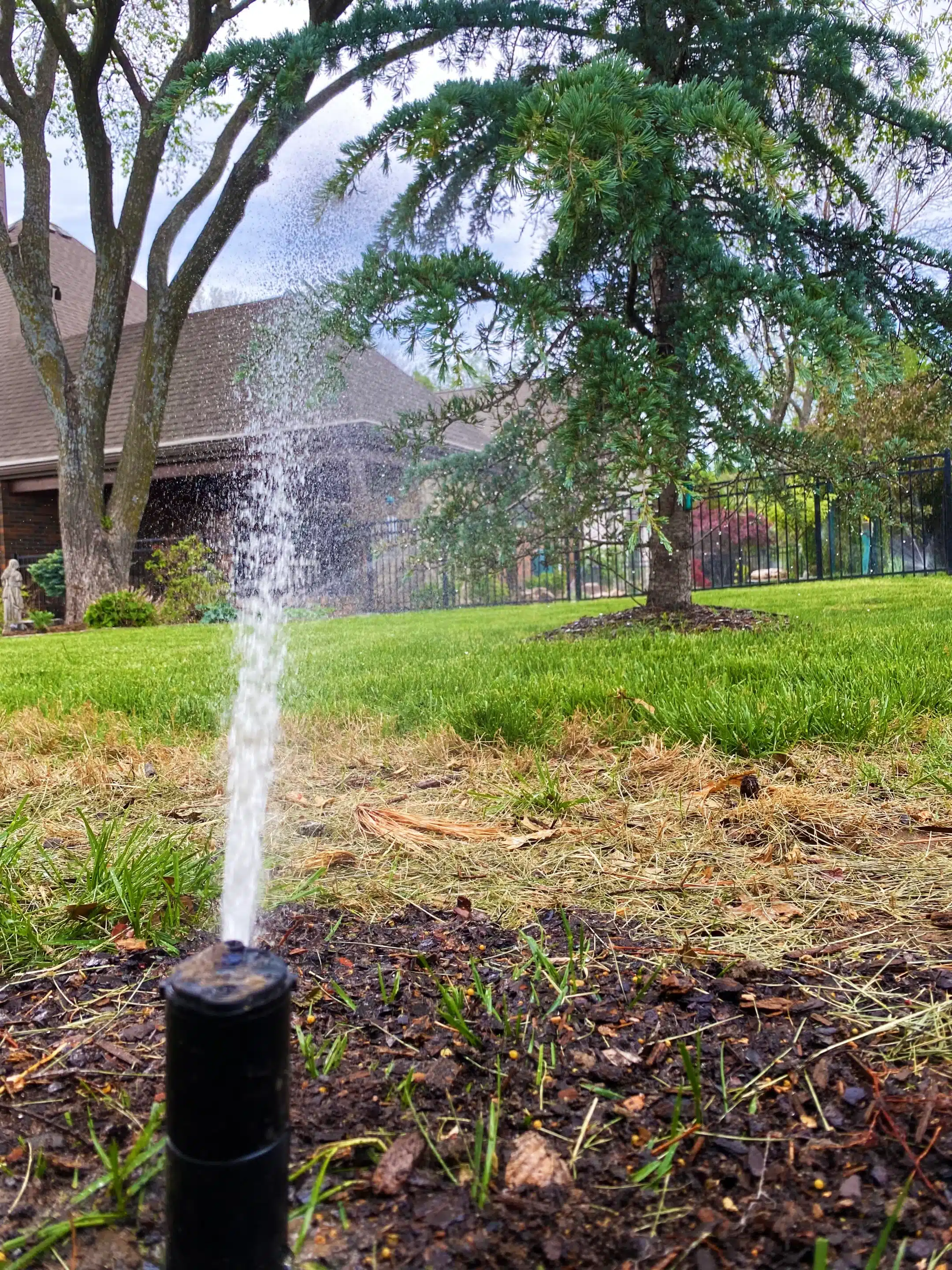 Interested in updating your system with a smart controller? This eco upgrade saves water, time and money!
Our business has experience with brands such as Rain Bird, Hunter, Weathermatic, Toro, Orbit, Irritrol, and many more. No job is too big or too small!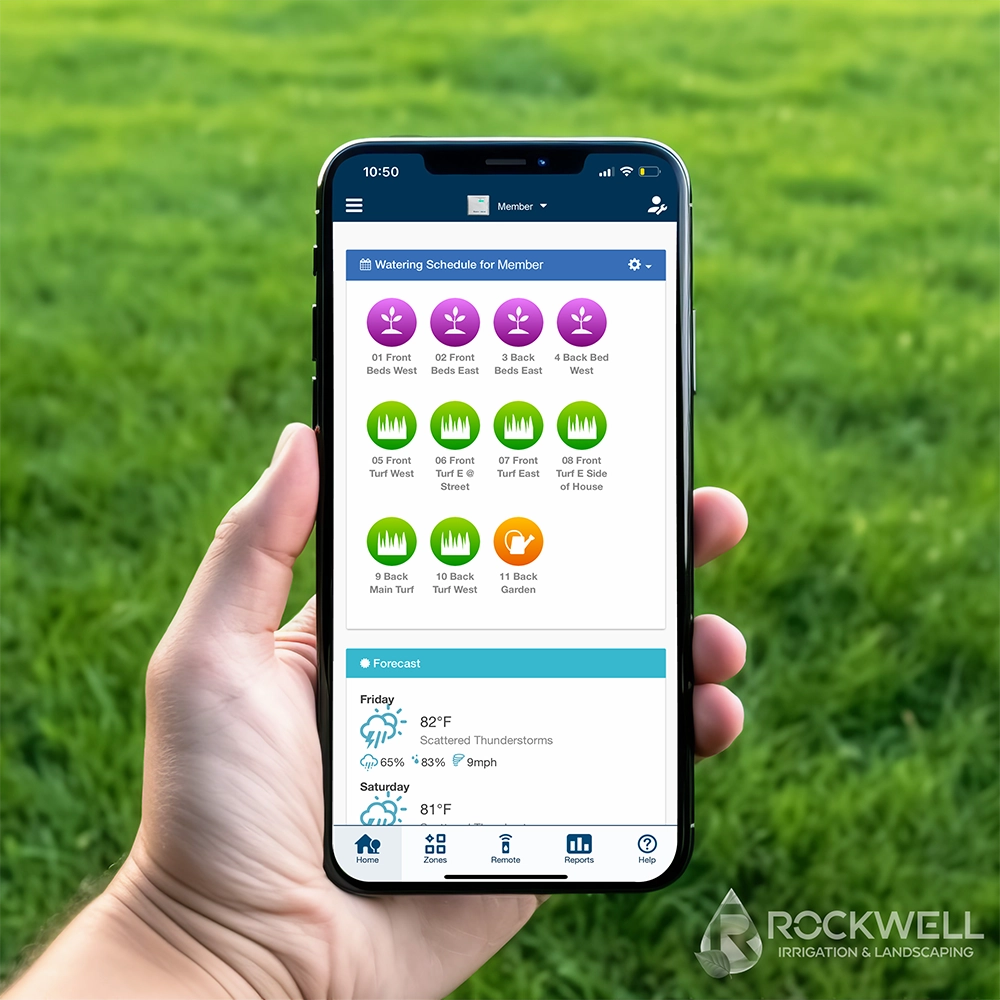 Trust and Transparency:
The Foundation of
Rockwell Irrigation's
Sprinkler System Repair Services
When it comes to servicing your irrigation system, we make sure to keep communication clear and honest, so you're always in the loop.
WE PROVIDE:
Honest Assessments:

We'll give you straightforward and honest assessments of your irrigation system. Our skilled technicians will carefully evaluate the issues and explain the necessary repairs in detail.

Clear Explanations: We take the time to explain the repair process, the specific components involved, and why certain repairs are necessary. We're here to answer any questions and address your concerns.
Upfront Pricing: We'll give you a detailed estimate, breaking down the expenses involved in the repair process. Occasionally, unexpected costs may arise, but we'll inform you right away.
Regular Updates: We'll provide regular progress reports, so you know exactly what repairs are being done and any additional findings that may affect the overall process.
Satisfaction Guaranteed: We stand behind the quality of our repair services and strive to exceed your expectations. If you have any concerns or issues with the repairs performed, we'll address them promptly and make sure you're fully satisfied with the results.
We want you to feel confident and comfortable with our sprinkler system services. You can trust that we'll provide reliable solutions for all your sprinkler system needs.
"Donny is very knowledgeable and expedient. Makes sure the system is working properly, and that the customer is satisfied."
"I really appreciate everything that Donny does. He is very knowledgeable and honest. I highly recommend him on irrigation systems."
"I strongly recommend Rockwell. They are professional in all the work they have done. They presently are caring for our home and our business."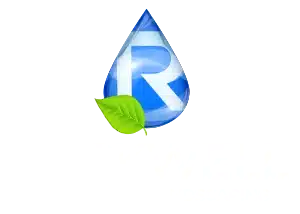 Primary Service Areas:
Tulsa, Broken Arrow, Owasso, Bixby, Glenpool, Jenks and Coweta.


All others please call for a travel quote.