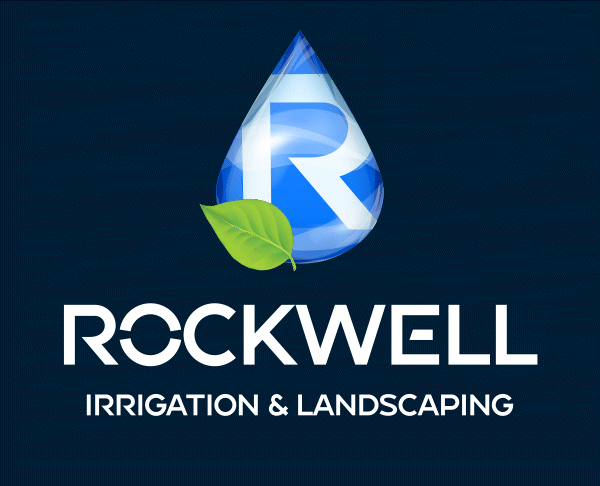 Landscaping & Professional Sprinkler System Repair
We revive, restore and revamp your irrigation & landscaping so you can
At Rockwell, we take service to the next level. We're not just here to fix your irrigation problems, we're here to make sure you love your outdoors. Our team goes the extra mile to ensure your satisfaction because we believe that a beautiful and functional outdoor space brings joy to your life. We understand that your landscape is a reflection of your personal style and we're committed to making it the best it can be. With our expertise and dedication, you can trust that we'll go above and beyond to get the job done right and make your outdoor dreams a reality.
Experience the ROCKWELL difference!
Quality, service, and satisfaction are everything to us.

We are the Tulsa & Broken Arrow Sprinkler System Repair, Landscape Lighting and Landscape Design Specialists.
With 10 years of experience, Rockwell Irrigation and Landscaping offers trusted irrigation repair in Broken Arrow, Tulsa, and nearby areas. From sprinkler head replacements to complete landscape overhauls, we're here to assist you with all your landscaping needs.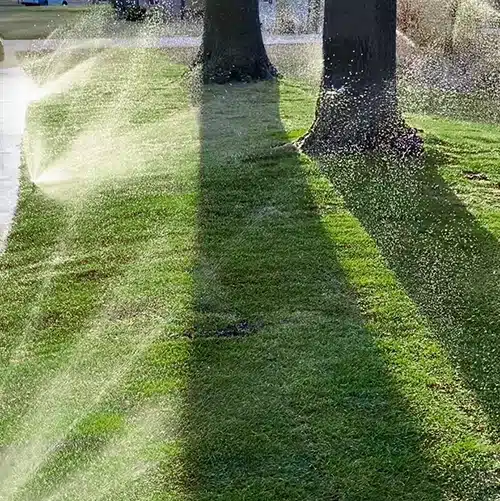 Invest in a smart sprinkler system for consistent watering in Oklahoma's unpredictable rainfall. We repair, design, and maintain your sprinkler and irrigation system.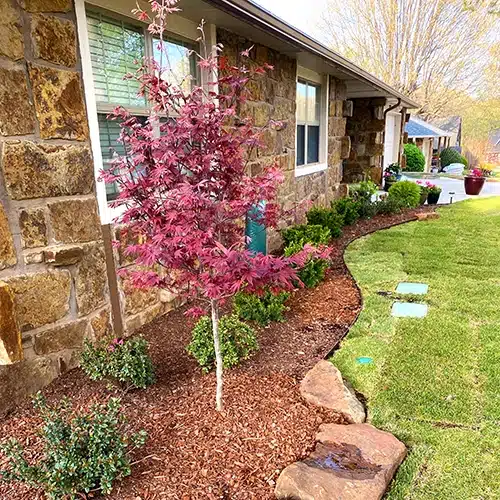 Landscaping Design & Installation
Our experts will create and maintain a beautiful, inviting yard that provides a relaxing environment for year-round enjoyment. Trust us to take care of all your landscape management needs.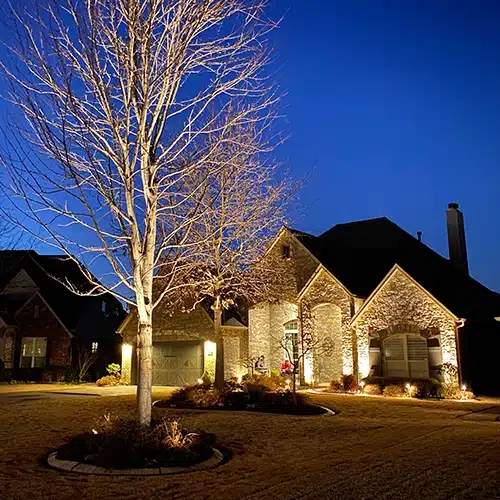 Professional Landscape Lighting
Landscape lighting transforms your home and brings beauty to outdoor living areas. Additionally, it enhances safety during the night. Let us help you create a stunning nighttime oasis for your enjoyment.
Get the most out of your sprinkler system! 
Our irrigation repair experts are experienced to diagnose and repair your home or business sprinkler system.
To keep your system running smoothly, start with a sprinkler system evaluation. Furthermore, you can benefit from our annual membership plans, designed to keep your system in great condition throughout the year.
Trust Rockwell Irrigation for expert care to make sure your irrigation system lasts a long time.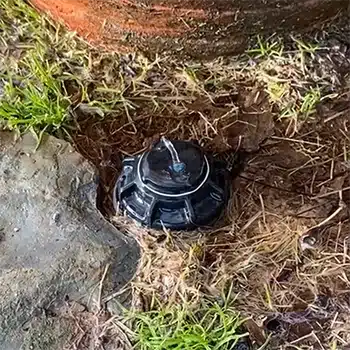 Dealing with some pesky sprinkler problems? Don't sweat it, we've got your back!
At Rockwell Irrigation, we tackle sprinkler system repairs with a smile. Whether you're dealing with a leaky sprinkler head, mysterious water pressure drops, or even a sprinkler that's gone rogue and is watering your sidewalk instead of your lawn, we've seen it all. Our team of skilled technicians will swoop in, armed with their trusty tools, and fix those problems in a jiffy. Say goodbye to dry patches and hello to a lush, green lawn. We'll have your sprinkler system back in tip-top shape in no time. So, sit back, relax, and let us do the sprinkler system troubleshooting. Your lawn will thank you!
Common Sprinkler System Issues We Repair: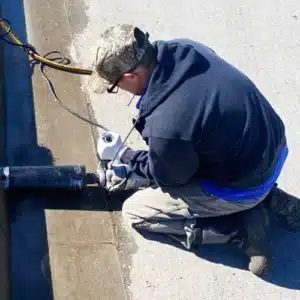 Faulty Sprinkler Controller
Water Leaking From One or Multiple Zones
Rain Sensor
Sprinkler Head Pop Up Failure
Sprinkler System Skipping
Clogged, Cracked or Damaged Sprinkler Heads
Backflow Valve Problems
Low Water Pressure
Rockwell Irrigation & Landscaping, LLC provides outstanding dependable service. Don't let a small sprinkler leak turn into a big mess – let a professionally trained specialist take care of it!
In addition to irrigation repair, we have membership plans and other services to help you save time and money.  Call Rockwell Irrigation & Landscaping today for your sprinkler system Tulsa solutions!  
(918) 504-8819
We take pride in providing trustworthy service, which is reflected in our 5-star ratings on platforms like Google, Angi/Home Advisor, and more!
"Quick response. Donny is very talented at troubleshooting my old irrigation system and coming up with reasonable solutions. Highly recommend!"
"Donny is very knowledgeable and expedient. Makes sure the system is working properly, and that the customer is satisfied."
"Service is always amazing. Always meets appointment times or contacts us if he's running behind schedule. We will never use anyone else & we always recommend to friends & on the Brookside neighborhood app."
"I really appreciate everything that Donny does. He is very knowledgeable and honest. I highly recommend him on irrigation systems."
"Donny is the best. Knowledgeable, kind and helpful. He's the one-stop place for all your lawn-watering and irrigation needs. His rates are very reasonable, too."
"I strongly recommend Rockwell. They are professional in all the work they have done. They presently are caring for our home and our business."
We are happy to provide the Tulsa area: 
Reputable Sprinkler System Repair 
Exceptional Landscape Lighting &
Landscape Design & Installation Services.
Rockwell has got all your outdoor needs covered. From keeping your lawn green and vibrant with our expert sprinkler systems to creating a stunning ambiance with beautiful landscape lighting, and even transforming your outdoor space with impeccable landscape design, Rockwell Irrigation and Landscaping has it all. Get ready to level up your outdoor game and make your neighbors green with envy and get the best sprinkler system repair Tulsa and Broken Arrow, OK. We're so glad you are here!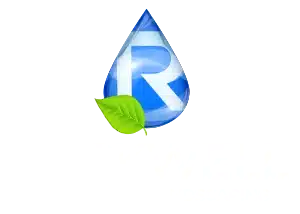 Primary Service Areas:
Tulsa, Broken Arrow, Jenks, Glenpool, Bixby, Coweta, Owasso


All others please call for a travel quote.